volume 1 [3/24/2005]
Hello Subscribers!
I will be periodically sending this to let you all know about any changes or other things affecting my getting updates done. Things like taking time off (when Hubby is on vacation), or a day here and there if I have appointments, or in the case of an emergency.
Items Of Interest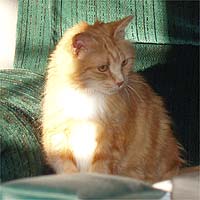 I am in the process of teaching a friend HTML so hopefully in the near future I will have some help. She is just starting and doing very well.


For those of you who don't know, I now have a website hosting company. I have very good prices overall, but excellent prices for rescues. Several of you with domains have already switched over. I appreciate you giving me your business :)


Please feel free to let any other animal rescues you know of know about my free web design and low hosting prices.
HostDesign4U.com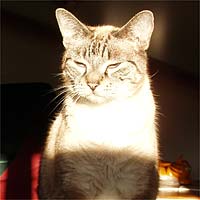 [HostDesign4U.com] - This my "new" hosting company, for rescues I offer 25MBs of space for $5.00 a year, each additional 25MBs is and additional $5.00 a year (25MBs = $5.00, 50MBs = $10.00 ect ...), my web design work is still free.


If you don't have a domain and want to buy one, I offer that for an additional $9.20 more a year. If you already have a domain and are paying more than $9.20 a year, why not switch to the registrar I use [GoDaddy.com]. Right now they are running a special price to transfer a domain for the low price of $8.20. Each year after is only $9.20, what a deal!!


If your interested in finding out more, please email me.




---


Last BUT Not least!
Most of you know about the email problems I was having a week or so ago. Two weeks of spam mail bouncing back. I got quite behind while I was trying to get to the bottom of this and get it fixed. If anyone sent me anything that I haven't done yet, please resend it. I lost alot of email those two weeks.




I know some of you send newsletters and I found this great resource to do just that. You pay .015 cents per email address sent to, it is free to set up your account and you only pay when you send something. It is very user friendly and takes care of all of the subscribing and unsubscribing. It's really a great resourse to send to potential foster homes, or sponsors or to garner donations.


To find out more about it, you can go here



So with all that said, hope you all have a GREAT weekend and please feel free to send this newsletter to any rescue groups you think may be interested.

PS. The gorgeous cats throughout the newsletter are my furkids :))

Take care all ...


---

** For archived newsletters -- click here --

If you'd prefer not to get a notice when something is going on, please Remove Me to unsubscribe.